Hello my readers,
finally an update of me again - I am too lazy (laughs) but now I have an important event to blog about! On 22th was my birthday and I celebrated it a bit later because I wanted all my friends to be able to come >__< ! So, the last saturday (3rd may) I celebrated my birthday. I always have themes for it and this time it was the theme "horror". Not everyone had a horror themed costume but I don't care as long as they HAVE costumes *_*! I was so happy that everyone dressed up! And for the first time of my life I did a fancy cake with the help of Sarah and Marie and it turned out so good. But I will show you the cakes and my presents in the next entry. Now I will only spam you with awesome pictures of my friends and me. Thank you all for coming! I had a really great birthday!
Hibi
was a mexican serial killer!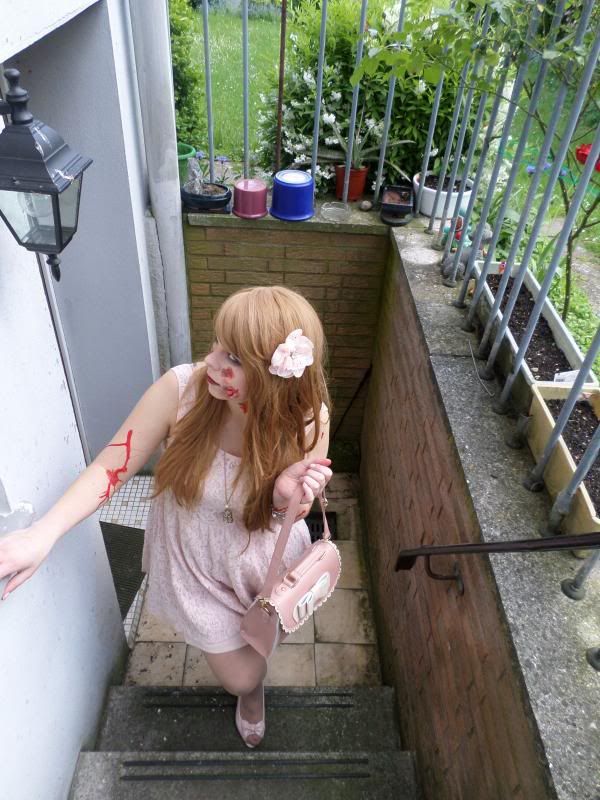 I was a zombie gal! I do not wanted to glue my lashes on since my make up was that heavy!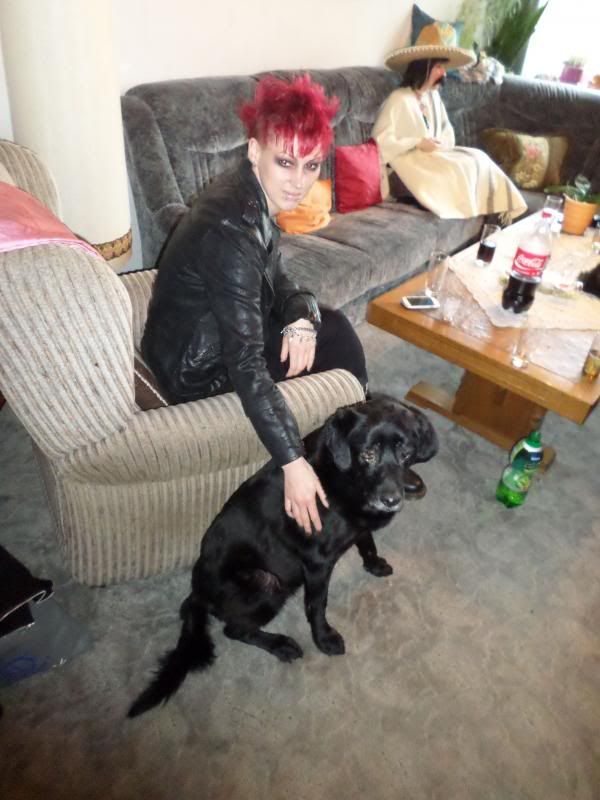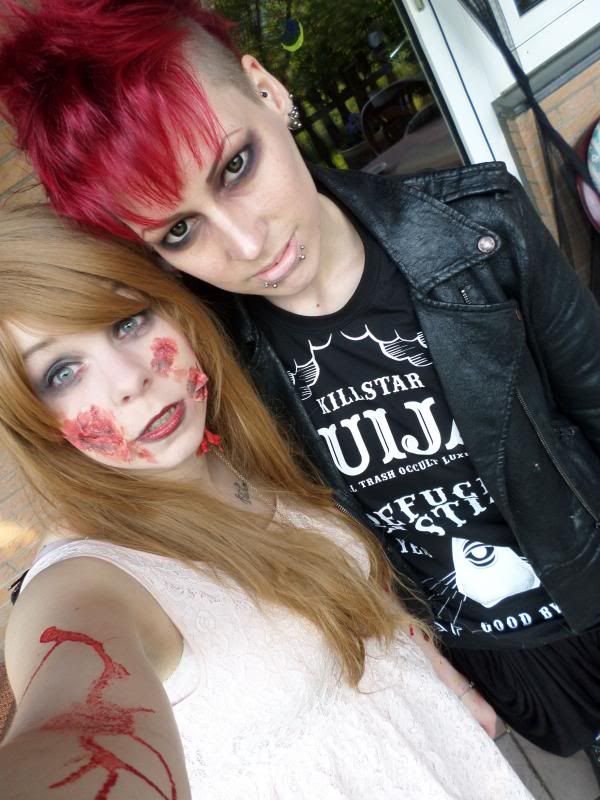 Sorry for spamming with so many pictures! But I was not able to decide which one to post. The next post will also include polaroids which we took with Nicis camera! *_* They are so awesome.
By the way, Marie was a zombie, Sarah-Marie was a witch (inspired by American Horror Story Coven), Nici was a
"Werfluchs" - "wer"="were", "fuchs"="fox", "luchs"="lnyx"
. Carina did an werewolf inspired outfit which was way too cute. I wanted to cuddle her all the time *_* Katty had her kigurumi with a fox and a cape. Lena was a dead doll and Igor was hot (laughs)
I had so much fun and I enjoyed the evening a lot with my friends and great food! I want to do this theme next time, too. It was too funny ;___;